Disclaimer
De meningen ge-uit door medewerkers en studenten van de TU Delft en de commentaren die zijn gegeven reflecteren niet perse de mening(en) van de TU Delft. De TU Delft is dan ook niet verantwoordelijk voor de inhoud van hetgeen op de TU Delft weblogs zichtbaar is. Wel vindt de TU Delft het belangrijk - en ook waarde toevoegend - dat medewerkers en studenten op deze, door de TU Delft gefaciliteerde, omgeving hun mening kunnen geven.
TU News
We hope you enjoyed your holidays. Traveled the world maybe, enjoyed the sun (and the rain if  you stayed in The Netherlands). Most importantly of all: did you not think about your studies for some weeks? No? Well we did! But now the academic year is once again about to start and we have some interesting things that we would like to share with you:
1. My TUDelft app
Right when the holidays started, the TU Delft finished it's app for mobile devices! We wrote a small post about it then, but want to point it out to you once again, because it is so darn handy. In one quick overview you can see your upcoming activities, your schedule and your latest results. So don't hesitate and quickly download it from the app store or google play!
2. New food at our campus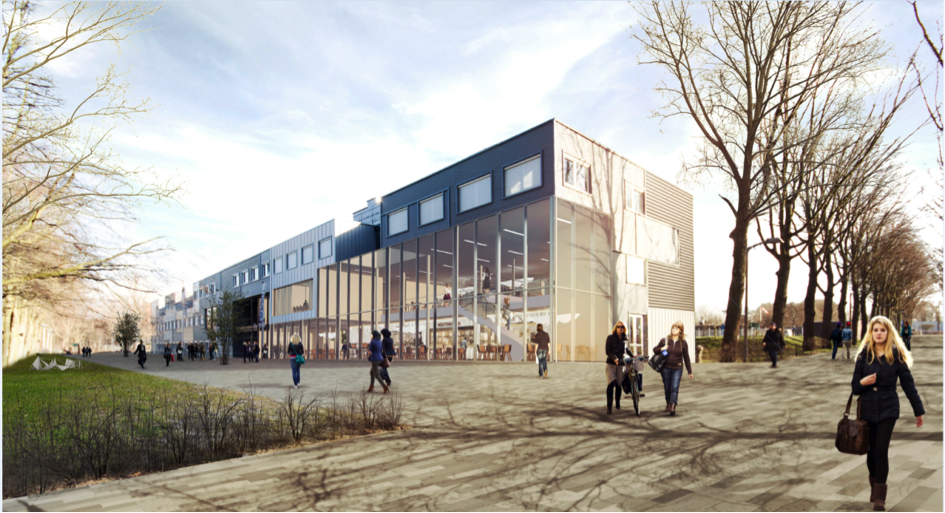 The university is working on new food and beverages offerings on campus. This summer the food market in the Fellowship and the Coffee-star in the library (re)opened! The Coffee-star has grown and offers you more spaces to take a seat and enjoy your drink, panini or healthy snacks! The Foodmarket in the fellowhip, in the southern part of our campus, houses three new places to serve you your breakfast, lunch and diner! La Casa Kitchen, serves honest and delicious mediterranean food, a Satebar serves you the best Indonesian dishes and at Soep&Ballen you can enjoy organic dishes made following old-fashioned recipes.
3. New Applied Sciences building in use
The new building for the Applied Sciences faculty at the south side of the campus is finished and already in use. Lots of departments have taken their place in the bright and shiny new environment designed by Ector Hoogstad Architects. If you haven't been there yet it is definitely worth a visit.